Date:
Thursday, July 25, 2019 6:00 pm - 9:00 pm
We are bringing back a very exciting event at Four Rivers Association of REALTORS®:
Celebrity Waiter Showtime Benefiting TREPAC!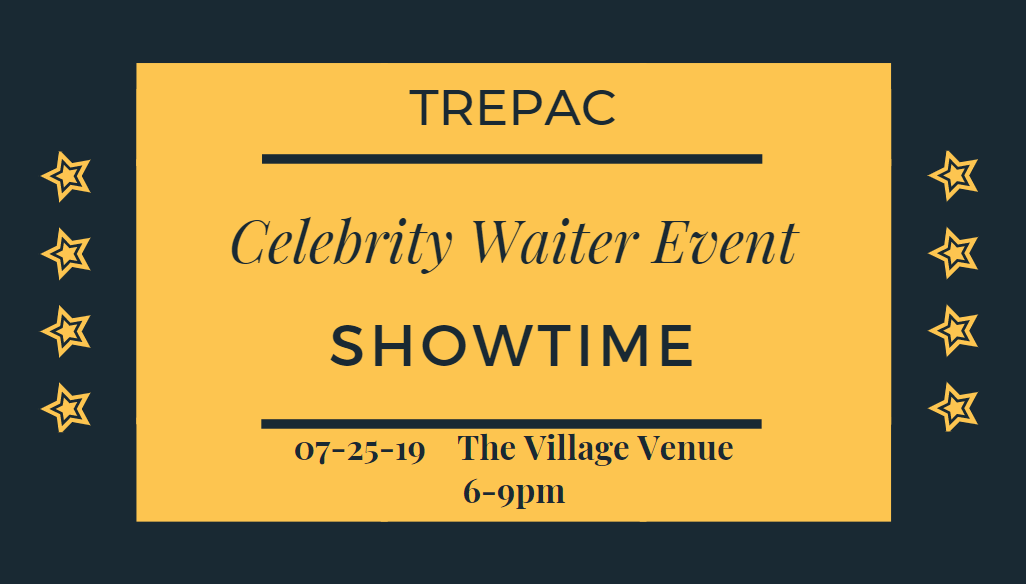 Our Celebrity Waiters for the evening will include: 
Patrick O'Connell, New Braunfels Assistant Fire Chief 

Mark Reynolds, Comal County Sherriff

Captain America, TREPAC Avenger

Chase Stapp, San Marcos Police Chief

Les Stephens, San Marcos Fire Chief

Dawn Lavka, Texas WCR President for 2019

Captain Marvel, TREPAC Avenger

Josie Falletta, Main Street Manager

Terry Nichols, Seguin Chief of Police 

Bill Evans, Texas REALTORS® TREPAC Co-Chair

Wonder Woman, TREPAC Avenger

Selina Medina, Independence Title Company 

Chelsea Roberts, FRAR NextGen Co-Chair

The Hulk, TREPAC Avenger

Rebecca Doll, Rainbow Power Hour Host

Pam Kight, Pam's Inspection Connection 

Casey Lee, Texas REALTORS® Central Texas Field Rep

Storm, TREPAC Avenger
Tables of 8 can be purchased for $400 and you get to choose your Celebrity Waiter!
*Purchaser gets credit for investment.  Group Tables can be Reserved for individuals to purchase tickets, so each person received individual credit for investments, but you sit with your group. 
Individual tickets can be purchased for $50 and go towards your Annual TREPAC Investment.
Coordinated by the Four Rivers Association of REALTORS® TREPAC Committee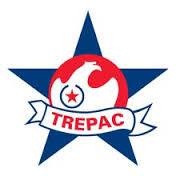 RSVP by 2:30 pm on Monday, July 22, 2019
  pdf Download Advertising Opportunities Flier (208 KB)
  pdf Download Tickets & Tables Flier (248 KB)
*TREPAC contributions are optional. Contributions are not deductible for income tax purposes. Contributions to RPAC are voluntary and are used for political purposes. You may refuse to contribute without reprisal and the National Association of REALTORS® or any of its state associations or local boards will not favor or disfavor any member because of the amount contributed. 70% of each contribution is used by your state PAC to support state and local political candidates. Until your state PAC reaches its RPAC goal 30% is sent to NATIONAL RPAC to support federal candidates and is charged against your limits under 2 U.S.C. 441a: after the state PAC reaches its RPAC goal it mayelect to retain your entire contributions for use in supporting state and local candidates.
Rapattoni Event ID:
TPCWTBL