Date:
Friday, September 27, 2019 11:00 am - 2:30 pm
3 CE HR 

11:00am- 2:30pm

Cost $40 for Members/ $45 for Non- Members

Course No.36982

Live instructor- Peggy Jones

Last Day for discount is September 20, 2019. After September 20, 2019 add $15 to registration fee

No refund after September 25, 2019.

If payment for the class is not received by Sept 25, 2019 you lose your reservation
Course Description:
For the Texas real estate professional planning to use a drone to market properties, it is becoming increasingly important for agents to understand the legalities and responsibilities of using drones in their business. Technological advances have made it efficient and cost effective to take pictures and videos from drones, aka Unmanned Aerial Systems (UAS). Real estate professionals working with residential, commercial and land parcels can all benefit from the images and information obtained from using drone technology. Other drone applications in real estate include insurance inspections, appraisals, building management, and heat-loss imaging.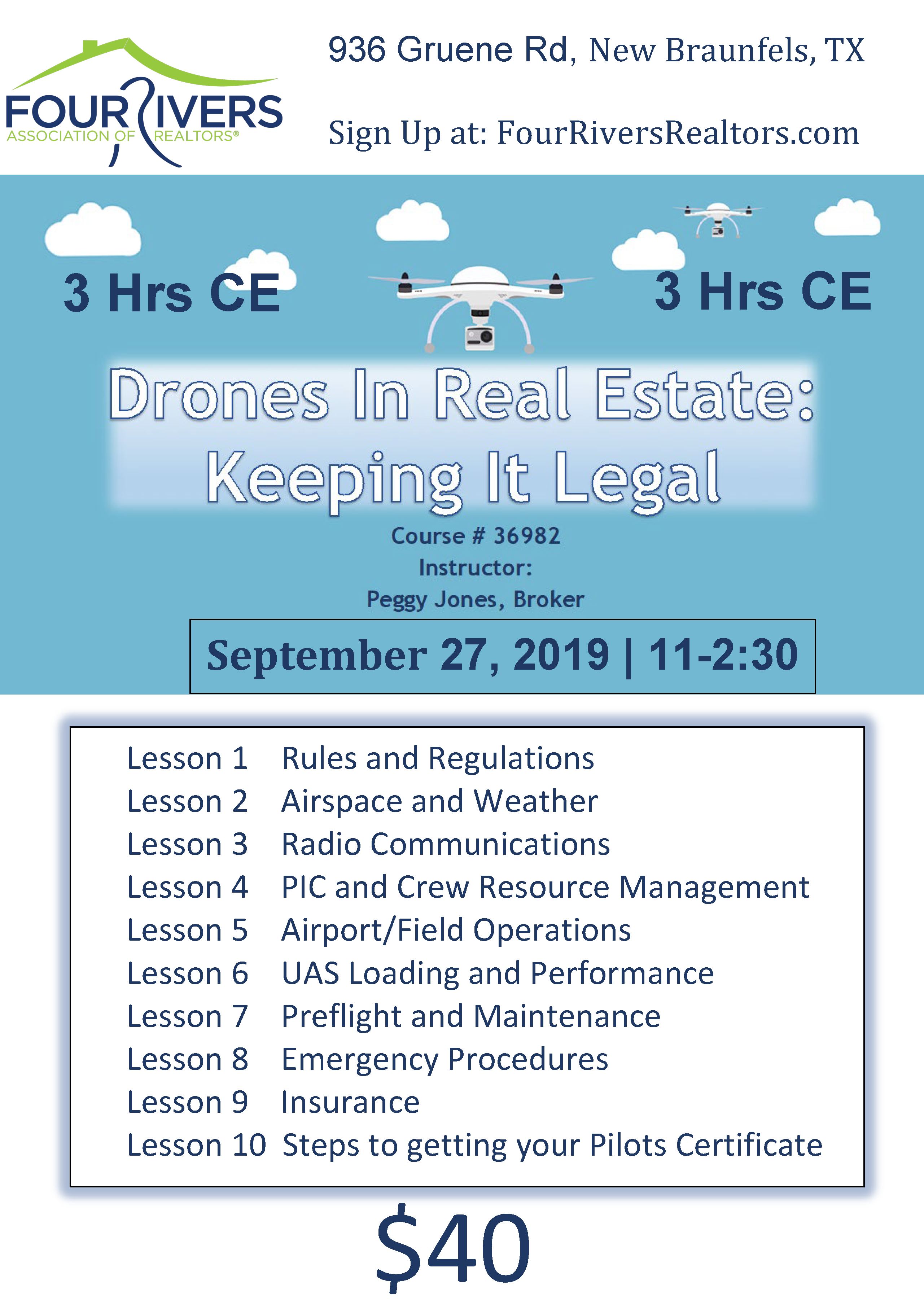 Rapattoni Class ID:
DRONE919